September 24, 2019
The Next Language 8, "Let the Search Begin"
As we move into a season of recruitment I would ask your prayers for God to bring to us men and women of passion for the unreached.  Next week I will be preaching at a Spanish service of the Reliance Church here in Temecula.  Then Tuesday addressing a men's group at Centerpoint starting a series on "Conquer".  How appropriate!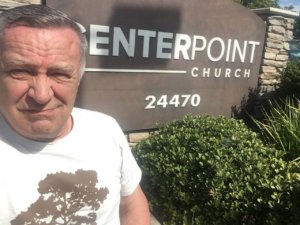 Then begins a whirlwind of travel.  I will be in Oaxaca, Mexico from Sept 17-21 on a retreat with the staff.  One of the the concerns will be how to augment the single recordist they have.
Then, September 26 through October I will be in Alaska closing out my cattle business and getting things ready for prolonged absence.  During that month I am making myself available to the churches up there.  It would be great to find some Russian speaking young people that want to record in Russia.
Then Nov 8- 26 I am in Thailand for the International Council meetings with the leaders of our entire network.  You will hear much more about that in days to come.
Remember also to pray for Gerry Gutierrez who I have asked to take charge of recruitment.  She will have a full schedule in churches and the immigrant community here in Southern California.
Pray for Assistant Director Dan Rulison as he anchors things here in California.
God Bless,
Larry DeVilbiss | Executive Director
Global Recordings Network USA
---
Previous "The Next Language" posts