How to Involve Churches in Missions
We received this letter from a pastor about the state of missions in his church.
"My church gives to missions, and some of them pray. But people in the pew feel a disconnect with the mission field and with the missionaries. How can I get my congregation more interested in missions? How can my people get more personally involved?"
Dear Pastor,
People in the pew often feel a disconnect with missions. It's challenging to drum up enthusiasm for someone who works on another continent and we never see. It's tricky to reach out to people who speak another language and have another religion. There are several ways we can help your people to jump these barriers.
Exposure to Missions: Covid-19 forced us into new ways. "Non-essential," "Distance learning," and "Zoom" are now household words. How does this translate in terms of a church service or missions conference?
Carve out Time: Dedicate five minutes of your Sunday service to Missions once or twice monthly.
Show Short Interviews: Record interviews with your mission partners on apps like Zoom, edit them to the desired length and show during the service. Recruit young people in your church to help with the technology.
Show Mission Soundbites: GRN has many short videos. For instance, Meet Lulu packs a lot of information into less than a minute and a half.
Focus on Countries: You can find a three to four-minute video on any country in the world here.
Cater to all Generations:
Seniors and young people respond in different ways.
Seniors want a printed paper in their hands while young people prefer it electronically on their phone.
Seniors will pray and give financially, while younger people want a hands-on experience.
Prayer for Missions.
GRN publishes a Together in Prayer bulletin each month with a short prayer request for each day.
Some want a printed copy while others prefer our prayer app on their phone.
Hands-on experience
How can one talk to a stranger that speaks another language?
All you need is a mobile phone and 5fish, GRN's amazing app, to witness in over 6,000 languages.
Download the free app from the app store on Android™, iPhone, or iPod device.
Form a group that meets together for inspiration, instruction, and intercession,
Go two by two to find people and watch their reaction to their own language.
Adopt-a-Language
Many groups worldwide have never had a clear message of the gospel in their own language.
Your church can adopt a language, pray for it, fund a GRN team to make evangelistic records in the language
Perhaps even send representatives to visit the group.
Send a Group to Mexico
Each February, teams visit Culiacan, Mexico to reach out to migrant farmworkers in 300 languages.
You don't have to speak Spanish to participate.
Watch people react with amazement as they hear the gospel in their own language.
Recordists
Social Media
Sponsor a Facebook page advertising a short clip of the Jesus Film in the major trade language and including a link (www.5fish.mobi) to the local language.
GRN can send you a list of languages and a short video training course to make this happen.
Perspectives
Around Your World Video Series
Your World Facts
This is a free course on missions for the beginner.
Take it individually or with a group, like a Sunday School class. See http://www.yourworldfacts.net/
I hope there is at least one of the above items that your church can benefit from. Let me know if you would like to talk further.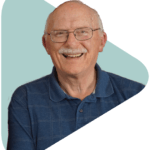 Allan Starling,
Language Tracking
allanstarling@globalrecordings.net