from February 2023 ALERT / from ALERT
Director's Corner
On January 16th, God called home a "good and faithful servant" and long-time GRN
colleague, Colin Stott. He served for nearly two decades as Executive Director of GRN
USA, then continued another dozen years as our Global Prayer Coordinator. Loved by
his GRN family and colleagues around the world, his legacy will last.
To honor this friend and to challenge our own hearts, let's ponder this extract from
one of Colin's blogs on prayer. It is a worthy meditation on God's Word and our walk.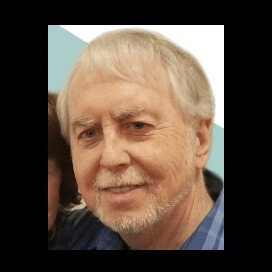 A good verse to ponder any time we want to take stock of our lives and ministry is 1 Sam 7:14—"Thus far has the Lord helped us." The words "Thus far" points to our PAST and the
fact that the Lord has helped us every step of the way….
"Thus far hath the Lord helped us…" also has implications for the FUTURE. "Thus far" implies we are not finished yet. Our work is not yet done; there is more to come….
God expects us to finish well. This is why He gave us this wonderful promise in Phil 1:6 — "Being confident of this, that He who began a good work in you will carry it on to completion until the day of Christ Jesus." He will do it and He doeth all things well!
And so, the Lord, who has been our helper all of our days, will, when our
final day arrives, help us take that last step that will take us from the finish
line into eternity. There we will see our dear Savior face-to-face. As we
behold His glory and the wonders of Heaven, so many things will surely
amaze us. Not least, when heaven reveals just how much God did in
answer to prayer.
That being so, I'm sure I'll wonder, why did I pray so little?
Amen, Colin!
Skip Garmo
Executive Director USA