Blog 53 / Our High Calling
March 10, 2022
Exclusive Property of God
A few years ago, I was reading a field report from one of our recordists in Brazil when a phrase caught my eye. The recordist was telling about a small tribal church in the Amazon jungle among whom she had been working to record Bible stories in their language. They were still without their own Bible.
She described the small church as consisting of young and brave people who were the exclusive property of God.
I thought, what a wonderful way to be described—the exclusive property of God! Wouldn't it be great if people would be able to say that of us? We know from Scripture that God's heart longs for His Church, His Bride, to be wholly His. No divided heart. No wandering affections. A people that delights in Him for His sake alone.
Just reading that phrase, "the exclusive property of God," begs the question, "Am I the exclusive property of God…or do I have a divided heart and wandering affections? Am I more concerned with worldly pursuits and trinkets than with God Himself?"
As I pondered these things God showed me some areas in my life which I could not honestly say were the exclusive property of God.
All of this reveals that my greatest need in life is for God Himself. His life resonates with love, holiness, purity, righteousness, kindness, gentleness and infinitely more. Apart from Him I am none of those things. In fact, I am just the opposite.
That is why I need to live the crucified life, daily dying to my old nature, so that the life of Christ resonates in me also. The One who gives me these desires is alone the One who can fulfill those desires.
A worthy prayer is that our Lord would disengage us from worldly pursuits and unworthy trinkets. May our hearts and affections always be His exclusive property. "And thank You, Lord, for a small tribal church deep in the Amazon jungle, whose devotion to You challenges us afresh in our walk with You."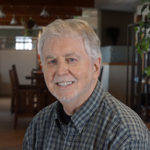 Colin Stott
GRN Global Prayer Coordinator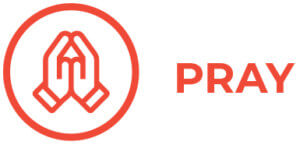 read colin's previous blogs: