Blog 46 / Our High Calling
November 18, 2021
Prayer and Unbelief
"In the morning I lay my requests before You and wait expectantly." PS 5:3 NIV
I once remember hearing a preacher pose a challenging question during his message. "Are you surprised more when God answers prayer rather than when He doesn't?"
Alas, there have been far too many occasions when I would have to answer yes to that. In fact, only this past week, after months of asking God for something big, He overwhelming and fully supplied what I had been asking. I was so surprised; I guess I wasn't expecting it. Talk about unbelief!
Most of us seem to tend towards unbelief. We know God can answer prayer but we are not always sure that He will. We are so used to walking by sight rather than by faith that we want first to see and then we will believe. But Jesus tells us to first believe and then we will see. "Did I not tell you that if you believe you will see the glory of God?" John 11:4. True faith will always become sight, but not so sight becoming faith.
Unbelief is not to be taken lightly. After all it is sin. It hinders our walking by faith, limits our asking big things of God in prayer, and squelches the life of the Spirit in us.
Unbelief flows from our old nature along with selfishness, greed, anger, and the rest of the deeds of the flesh. Our old nature is incapable of true belief in the things of God. The good news is that as believers we have a new nature in Christ and this enables us to pray according to God's will—prayers God is committed to answer.
And so a victorious prayer life is not the result of praying our own will but of allowing Jesus to pray through us what the Father desires. True prayer always begins and ends with God. When our Lord wants to do a work, He prompts His people to pray for the things He wants done. And it is inconceivable to think that He would not answer prayers that have originated with Him
As God prompts us to pray for the things He desires, we can then watch and wait with full assurance for His answers.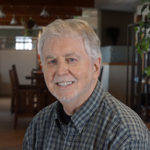 Colin Stott
GRN Global Prayer Coordinator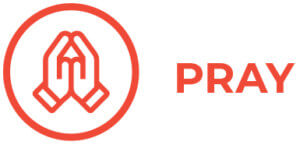 read colin's previous blogs: