Blog 51 / Our High Calling
February 3, 2022
The Battle Is Still the Lord's
When David confronted the Philistine giant for taunting the Children of Israel, he knew better than to put his trust in earthly weapons and armor. Even as a shepherd boy, he knew the Lord's ways well enough to know the battle was not his but God's.
The fight might have appeared incredibly one-sided, but this made no difference to David. The battle was the Lord's and the outcome was assured. David just needed to show up for the fight and use whatever weapons were at his disposal, no matter how crude they were. In the end it was no contest. The battle was the Lord's and He used David's availability to defeat the enemy.
We face many battles in our walk with Christ and in our work for Him. This shouldn't surprise us as we are in a spiritual war between the kingdoms of light and darkness. The darkness hates the light and aggressively opposes it. We need not fear. Every battle we face is the Lord's battle.
Armed with this truth, we need never be overwhelmed by how formidable our enemies may seem. Our Lord takes full responsibility for each battle and for His people. He is the Lord of hosts!
While the battle is indeed the Lord's, He wants us to join Him in the fight. We need to show up and be available for God to use. And like David, we dare not depend on earthly tactics for the fight. Spiritual warfare needs spiritual weapons and God has put those at our disposal.
There will be times when the powers of darkness come in like a flood and threaten to overwhelm us. There will be battle scars and maybe some setbacks. When these things happen, we need to plant our feet firmly on the promises of God. Even if our circumstances contradict His assurances, we must hold on to them at all costs. God is always faithful concerning His promises.
When the trials of our warfare are taking their toll on us, we must never lose our ability to sing praises to the Lord. The GRN staff has sung God's praises and rejoiced in the Lord countless times over the years while we waited for Him to answer prayer. Which He did, but usually not before letting us go through times of testing and learning deeper lessons of faith. Trials have always added spiritual backbone to the work.
And if our trials should increase, then pray that our praises would increase all the more.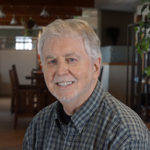 Colin Stott
GRN Global Prayer Coordinator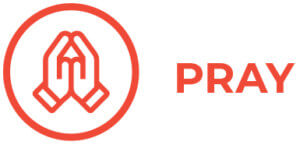 read colin's previous blogs: