Blog 50 / Our High Calling
January 13, 2022
Following the Lamb
He leadeth me, He leadeth me, By His own hand He leadeth me.
His faithful foll'wer I would be, For by His hand He leadeth me.
 I love this old hymn and its refrain. What a blessed thought indeed that God leads us. Here's the deal: He leads, we follow. And what a worthy prayer goal–to be a faithful follower of Christ, the Lamb of God
There have been believers throughout the ages who made it their life's ambition to "follow the Lamb whithersoever He goeth" (Rev 14:4). Although this reference refers to the 144,000 witnesses in Revelation, the principle of following Christ and trusting and obeying Him holds true for all believers.
What a wonderful thing to be numbered among those who have made it their life goal to "follow the Lamb whithersoever He goeth," no matter what the cost.
And what of the cost? Surely it would mean not setting foot in any place the Lamb would not go. It would mean not feeding our minds with things the Lamb would not feed upon. It would certainly mean a willingness to follow a path less traveled no matter how difficult or steep the pathway might become.
The Lamb may lead us to scale the heights away from a life of ease and pleasure. Would we go with Him? The air would be scarce. So as not to waste precious breath we would have to let go of carrying needless baggage and chasing empty pursuits.
Going "whithersoever He goeth" will surely mean a narrowing of interests and focus so as not to lose sight of the Lamb. And how easy it would be to lose sight of Him. Many easier paths will continually tempt us away from following the Lamb. While such pathways might bring more ease and questionable pleasures, they would offer lesser joys and empty rewards.
The question for each of us is, "Am I willing to follow the Lamb whithersoever He goeth? Am I willing to choose a life no matter how difficult it is on the flesh?" Is there really a choice?  As another old hymn clearly states: "Trust and obey for there's NO other way!"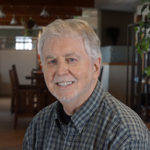 Colin Stott
GRN Global Prayer Coordinator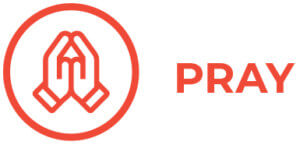 read colin's previous blogs: