Blog 49 / Our High Calling
December 23, 2021
Nothing Is Impossible With God
"For nothing is impossible with God." Luke 1:37
The very first Christmas was amazing. There were no Christmas trees, no Santa Claus, no reindeer. No tinsel or special foods. No parties or gift wrap. But there was an angel, and a young virgin girl. What was most amazing was what God was about to do: give the world His greatest gift (yes, there was a present)—His very own Son.
And so, as an oblivious world approached its first Christmas, an angel of the Lord told Mary the amazing news of what God planned to do through her (Luke 1). She was to give birth to the Son of the Most High without the help of a human father. The angel reassured her with the words, "For nothing is impossible with God."
We all love to hear Mary's response: "I am the Lord's servant; may it be to me as you have said" (Luke 1:38). In other words, if God wanted to do the impossible through her she was available, no matter how incredible it seemed.
This speaks to us today because God still wants to work through His people. Whatever God is asking of us; may our response be as full of faith as Mary's was.
As we make ourselves available for however God wants to use us, let us not limit Him by low expectations. Let's not attempt only those things that seem possible. As the angel reminded Mary, nothing is impossible with God.  The prophet Jeremiah said something similar centuries earlier. "Ah Lord God…there is nothing too hard for You" (Jer. 32:17).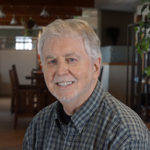 Colin Stott
GRN Global Prayer Coordinator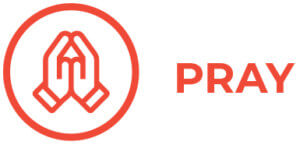 read colin's previous blogs: