Blog 47 / Our High Calling
December 2, 2021
Listening for the Master's Voice
"Speak Lord for your servant is listening!" (1 Sam 3:10 NIV)
We can talk to our Heavenly Father anytime, anywhere, about anything. Isn't that great? But the best relationships are those where friends both talk and listen to each other. God wants that kind of relationship with His people. He wants us to be as ready to listen to Him as He is to listen to us.
As much as we might want to hear from God, our natural tendency is to be concerned with our own needs. Our prayers for them are usually all we make time for. Our busy lives don't leave much room for listening which is an essential part of prayer. How can we know what God wants us to do if we don't listen to what He has to say?
Perhaps another reason for not listening is because we might not want to hear what God has to say to us. There may be an area of our life we don't want Him to disturb. If we listen too closely we might hear Him ask us to give up something or do something we are not quite ready or willing to do. It is easier to stay busy with our Bible reading and prayer lists (all good things) but without allowing any time for God to speak to us.
If we are serious about listening to God, it will help to cultivate a habit of meditating on God. What is He saying to me through His Word? Do we give Him enough time to answer? Do we let Him impress His thoughts on our spirit? It helps to be in a quiet place, but we don't have to be. God can speak to us in the storm. An ear trained to listen for its Master's voice can hear it anytime, anywhere.
Question: do we expect God to speak to us when we pray or read His Word? The prophet Habakkuk stood at his watch on the ramparts waiting to hear what God would say to him (Hab. 2:1-2). This was in response to his complaints. His expectant waiting was rewarded when the Lord gave him a new vision about what was to come.
Psalm 25:14 tells us God wants to confide in His people. How incredible is that? God reveals the deep things of His heart to those who make time to listen. It could be something awesome like what He wanted to tell His prophet Jeremiah: "Call to Me, and I will answer you, and I will tell you great and mighty things, which you do not know" (Jer. 33:3). Or it could be simply a gentle word of encouragement in the ear of a tired worker.
If we are not in the habit of listening to God and expecting Him to speak to us, we may miss some incredible things He might have wanted to say! May we be able to say with Samuel, "Speak Lord for your servant is listening!"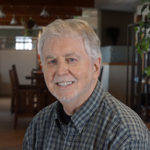 Colin Stott
GRN Global Prayer Coordinator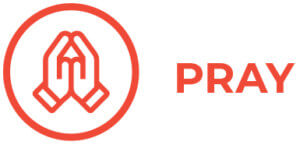 read colin's previous blogs: