NetWork: Featured Audiocasts from GRN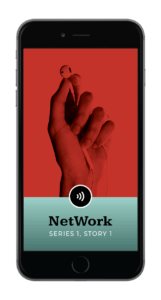 We're in the business of recording and listening.
It's how we have told the story of Jesus in more than 6,000 languages and dialects for nearly 80 years. And now, we'd like you to hear more about the good work happening in our network. 
Global Recordings Network (GRN) will soon be launching NetWork, a new series of featured audiocasts that tell you how Jesus' story is shared and received all around the world with the help of GRN. You'll hear from our missionaries, partners, and those who have come to know and love Jesus because of GRN.
We can't wait for you to discover more about how your prayers and generous financial support are at work in our network.
Our team is working behind the scenes to finalize our first featured audiocast for you as we speak. While we put the final touches on it, we invite you to listen to audio highlights from around our network — sample Bible stories in different languages, interviews with our missionaries and partners, and more.