Blog 78 / Our High Calling
March 18, 2023
His High Calling
REMEMBERING Colin Stott
GRN USA Studio Manager, Assistant Director, Director, and Global Prayer Coordinator – Now in his "Highest Calling"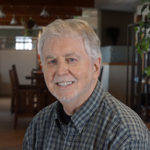 Colin Stott
GRN USA  Staff 1973-2023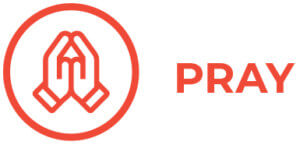 Our dearly beloved former USA Director, Colin Stott, passed to his highest calling – Glory! – in January of 2023. His memorial was today, March 18, 2023, in Southern California. As soon as it is available, we will post a video link to that service here.
For today, we wanted to let you know we will cease posting his repeat blogs each fortnight, but ALL of Colin's timely and wonderfully-expressed blogs about "Our High Calling" of Prayer are listed below. Treat yourself and dig into them as often as you want to be uplifted and challenged in your prayer life. They are timeless.
From his memorial service today we share just two things:
One of his favorite hymns,
O Love that wilt not let me go
Author: George Matheson (1882)
1 O Love that will not let me go,
I rest my weary soul in thee.
I give thee back the life I owe,
that in thine ocean depths its flow
may richer, fuller be.
2 O Light that followest all my way,
I yield my flick'ring torch to thee.
My heart restores its borrowed ray,
that in thy sunshine's blaze its day
may brighter, fairer be.
3 O Joy that seekest me through pain,
I cannot close my heart to thee.
I trace the rainbow through the rain,
and feel the promise is not vain,
that morn shall tearless be.
4 O Cross that liftest up my head,
I dare not ask to fly from thee.
I lay in dust, life's glory dead,
and from the ground there blossoms red,
life that shall endless be.
And, lastly, a memory from a younger GRN staff member who Colin counseled once as he struggled with life's hard things. Colin said, "If a thing was not in the life of Jesus, I don't take it into my life, because I am now one with Him. My life is hid with Christ in God" (Col. 3:3).
Good thought for us all, for whom Colin wrote these 50+ blogs!
Read any of Colin's  blogs: