Blog 32 / Our High Calling
June 17, 2021
Why Ask for What We Already Have?
"God … was pleased to reveal His Son in me…"Gal 1:15/16 (NIV)
When we pray, it is not about eloquence or getting our words just right. God hears the cries of our hearts more than the words of our lips. The main thing is to pray. While the Holy Spirit makes our words acceptable to God, our prayers should reflect the great reality of the Christian life: that Jesus Christ lives in us, and His life abounds with everything we need to live a godly life.
Living in that reality will surely affect our praying. It should keep us from lapsing into the habit of asking for things that are ours already. For example, how often do we pray, "Lord, give me patience" or "Lord, give me love or peace"? God doesn't dispense patience, love, or peace as commodities. He gives us His Son who is all of those things. And all that Christ is, God makes available for all that we need.
God's great purpose is to reveal His Son in us in every situation we go through.  So, if we have need of patience for example, God will never make our old nature more patience and more long-suffering. Our self life can never be refined. His only answer is to display in us the patience of His Son. Paul made this very clear in 1 Timothy 1:16 when he asked that God would reveal in him "the unlimited patience of Jesus Christ."
So, instead of asking for patience, we should be thanking God that, in Christ, we have all the patience we will ever need, for our current situation and for all that is to come. What we should be asking is for God to teach us how to avail ourselves of that unlimited patience of Jesus Christ. For this, God will allow us to go through trials and delays so as to learn the deeper lessons of faith that only patience and times of waiting can teach us.
Oh that we would submit willingly to His dealings. Whatever the cost, let us pray Galatians 1:15-16, that God would be pleased to reveal His Son in us. This is a prayer He delights to answer because, as author/teacher John Piper so well articulates, "God is most glorified in us when His Son is most revealed in us."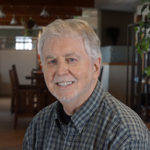 Colin Stott
GRN Global Prayer Coordinator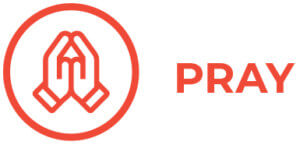 read colin's previous blogs: