Blog 38 / Our High Calling
August 19, 2021
The Battle Is the Lord's
"All those gathered here will know that it is not by sword or spear that the Lord saves; for the battle is the Lord's, and he will give all of you into our hands"
(1 Sam 17:47 NIV).
As God's people, we are engaged in a battle being waged in the heavenly realm between the kingdom of light and the kingdom of darkness.  At stake are the souls of men, women and children who Christ has redeemed with His blood. They are being held captive by Satan who demands their worship and total allegiance, and who blinds their eyes to the Gospel.
God's people enter the battle to proclaim our Lord's mandate of freedom for the captives (Isa 61:1) so they can know that, in Christ, they can be free from the dominion of sin. More importantly, their worship and allegiance to Christ will bring Him the honor due His Name.
So, with everything at stake in this battle, God has equipped His people with the spiritual weapons needed for the fight. He trains our hands for war; He subdues the enemy; and takes full responsibility for the outcome of the battle. We need never be overwhelmed by how formidable our enemy may seem. The battle is the Lord's.
Our part in the battle is to show up and be available to God. And like David, when he confronted Goliath, we dare not depend on earthly tactics or earthly weapons or earthly armor for the fight. Spiritual warfare needs spiritual weapons and God has put those at our disposal. Even a sling shot becomes a spiritual weapon when it is made available to God.
 We also need to sing God's praises. Like Paul and Silas did in jail. And like the GRN staff has been exhorted to do since the work began. The staff has sung God's praises and rejoiced in the Lord countless times before they saw any visible answers to prayer. The answers always came, but usually not before God let the staff go through times of testing and waiting to learn deeper lessons of faith.
And trials and testings have always added spiritual backbone to the work, and strengthened us for the fight. Praise His holy Name!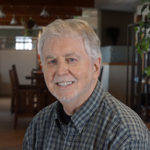 Colin Stott
GRN Global Prayer Coordinator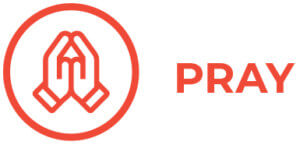 read colin's previous blogs: