Blog 37 / Our High Calling
August 12, 2021
Praying for Workers
"The harvest truly is plentiful, but the workers are few. Ask the Lord of the harvest, therefore, to send out workers into His harvest field." Luke 10:2 NIV (and Matt 9:37,38)
The key to successful missionary recruitment is prayer. Our Lord's command to pray for workers (Luke 10:2) is the only instruction in Scripture on how to secure more workers for the Great Commission. Simple obedience to pray this prayer from our pulpits and in our prayer times will surely speed up world evangelization.
Can a shortage of workers in many fields be traced perhaps to a lack of prayer for them?
If it is a lack of prayer, then what will move us to pray? Surely no incentive to pray is greater than knowing that multitudes are worshiping false gods instead of honoring Christ alone. That should stir us up to call on the Lord, and give Him no rest, until He floods the harvest fields of the world with workers for whom Christ's honor matters.
And so, as we pray, God will call forth the workers. People do not choose to be missionaries. They are divinely called in answer to prayer. "You did not choose Me, but I chose you and appointed you so that you might go and bear fruit – fruit that will last." John 15:16 (NIV)
While God calls some to go, He calls others to stay home. They are to be witnesses where they are and be proactive in supporting those who do go with their prayers and resources. As noted Bible teacher John Piper writes, "We either need to be radical goers or radical senders!" The Great Commission is every believer's responsibility.
This blog is simply a plea that Luke 10:2 would be a priority prayer for the church. In many parts of the world our Lord is calling workers into the harvest in great waves. This is especially so in nations that were not long ago themselves considered mission fields. But the harvest is still huge and in too many places the workers are too few.
So let us ramp up our prayers for more workers. At stake are Christ's honor and the Father's glory among the nations.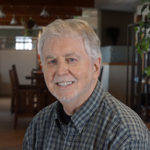 Colin Stott
GRN Global Prayer Coordinator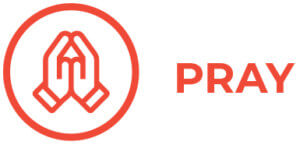 read colin's previous blogs: