The Board Members of Global Recordings Network USA are a vital part of our team and instrumental to our success as a ministry.
Bill Cornthwaite, President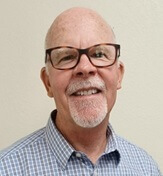 The son of former staff members Bill and Nancy Cornthwaite, Bill has always had a place in his heart for the work of GRN and was called to serve on the board in 2004.  Bill was president and CEO of his own business which he has just sold. He is married to Dee and they live in Escondido, CA.  Bill has been on the board of the United Indian Mission, and he has served on the Board of Elders of his church, Emmanuel Faith Community Church. As chairman of the missions council at Emmanuel Faith, Bill traveled to several countries and has a heart for indigenous people.
Mark Pearsey, Vice President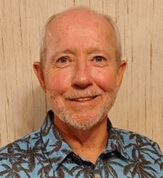 Mark leads Men On A Mission building ministry out of Emmanuel Faith, in Escondido, CA.
David Overstreet, Secretary
David began by serving on the GRN USA Advisory Board, and has long been an encouragement to GRN staff. David served as the Global Staff Pastor for Every Generation Ministries, an international ministry to children that seeks to transform children in Christ through His Church He is now retired. He and his wife attend Emmanuel Faith Community Church in Escondido, CA, where he is an adult class teacher. David was elected in 2016 for a 3-year term.
Jim Lewis, Treasurer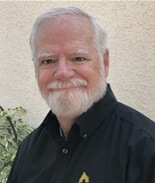 Growing up in the Catholic church, Jim's father (unusually) required him and his sister to read the Bible daily. But Jim lost his father and his familiar life at age 11. He kept pursuing God though his youth, even considering seminary training as a priest. Before fulfilling that dream, Jim came to a fuller realization that salvation is the gift of God through Christ's sacrificial death for him personally. This led him not to the priesthood but to a life of ministry, including serving with Wycliffe Bible Translators and later as rescue mission CEO. He now consults for nonprofits and teaches at Horizon University. Jim and his wife Leslie live in San Diego; they have four adult children and two foster grandsons.
Nasser Jahan, Member
Born in northern Iran, Nasser's family fled to freedom when he was 12. He was a practicing Muslim until harsh conditions as refugees caused him to cease believing in God. Later, through a miraculous answer to prayer while in Turkey, he started believing God existed and came to faith in Jesus. Each of his family members came to Christ separately. Nasser became associate pastor of Catalina's LIfePoint Church in 2011 and lead pastor in 2017. He is currently pursuing a Doctorate in Ministry from Bethel University. A number of GRN staff and volunteers attend his church, within walking distance of the GRN's Catalina office. He and his wife Nicole, a former missionary to Turkey and a Tucson native, have two children.
Preston Korn, Member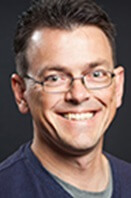 Preston grew up on a Wyoming ranch, earning a business degree from the U of W and soon after moving to Flagstaff, AZ, where he met his wife Mailynn. They now have three sons. Preston and Mailynn have been faithful members of Flagstaff Christian Fellowship since 1994 where Preston is currently serving as Deacon of Youth Outreach. He has worked in information technology and education since 1994. He has started and been involved with several businesses. For the past seven years he has freelanced as a programmer for companies like Virgin Galactic & High Altitude Personal Training. His interests include hiking, politics, and space exploration. Preston has volunteered with GRN on two short term mission trips to West Africa and for six weeks at the home office in Temecula.
Tim Strauss, Member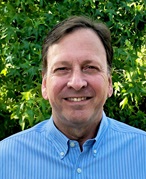 Born in Alabama, Tim accepted the Lord at an early age. His father was a pastor in California who blessed his family by balancing his work and family responsibilities. Tim and his wife Lois have four grown children, and live in Southern California. He has served the Lord with MAF for 30 years in Lesotho, Albania, Kazakhstan, and Turkey. He remembers delivering CardTalks and values the friendships he made with people of various cultures. His leadership roles in the last two decades have taught him strategic planning and how to identify organizational issues. He has developed "a deep appreciation for the daily struggles of serving outside our comfort zone" and now works within tech services.
Mack Timm, Member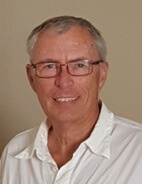 As a former Chairman of the Board, it is Mack's desire to bring this fine organization before each church in America since a much broader base of committed financial and prayer partners is needed. Technology and media can help to: a. present a sense of urgency in reaching the lost, b. promote recorded communications for non-readers, and c. provide avenues of involvement to Christians looking to play a part in the fulfillment of the Great Commission. Mack's experience in church leadership includes Sunday school and youth ministry and several boards, including Elder and Missions. He has served with Youth for Christ's and Young Life. Then he started serving Wycliffe as Director of Communications in 1994. He has had additional training in cross cultural communications and management. He's traveled to Papua New Guinea, Panama, Mexico and Cameroon in connection with Wycliffe. He has also worked on the Wounaan Old Testament project in Panama.
Larry DeVilbiss, Ex Officio Member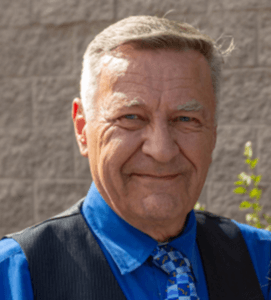 Larry is Executive Director, Global Recordings Network USA, Tucson, Arizona.