Blog 43 / Our High Calling
October 7, 2021
Overcome Evil With Good
A good verse for us to pray in our fight against evil is Romans 12:21.
Do not be overcome by evil, but overcome evil with good.(NIV)
When we think of spiritual weapons, such things come to mind as faith, prayer, and praise; the sword of the Spirit, the armor of God, and weapons with divine power to demolish strongholds. But Romans 12:21 shows we have another effective weapon. Goodness! "Do not be overcome by evil, but overcome evil with good."
  The fight between good and evil is our constant battle. When we walk in the Spirit, we manifest the fruit of the Spirit. And goodness is part of that fruit. When we choose good over evil we create an environment to advance God's kingdom and push back evil.
True goodness is not a trait of our old nature. It is the fruit and overflow of a Spirit-filled life. It is a lovely characteristic of the life of Jesus that He wants to display in us. When we choose to do good over doing evil, we stop the enemy from gaining a foothold in our lives. When we choose to do evil, the enemy can gain a foothold, and if we don't nip this in the bud, it will likely become a stronghold.
We have endless opportunities to do good to all peoples—to those who treat us kindly and to those who don't. When we bless those who persecute us, we are doing good. If we refuse to bless them, then a root of bitterness could spring up that will defile many.
We do good when we live in unity with one another. Allowing divisions in our teams will give the enemy a foothold. Unity won't.
We do good when we flee temptation and deny the enemy. If we yield to temptation and fall into sin we give ground to the enemy.
We do good when we bear one another's burdens. So too when we are kind and compassionate and when we feed our enemy.
And the list goes on. The opportunities to do good are endless.
So, choose to do good – to be good – and you will be wielding a powerful tool against evil in the world. You will not only be fighting evil, but (as our verse states) you will be overcoming evil.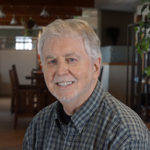 Colin Stott
GRN Global Prayer Coordinator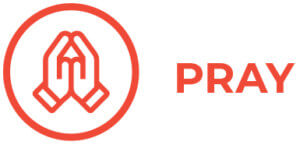 read colin's previous blogs: