Blog 40 / Our High Calling
September 2, 2021
The Key to Answered Prayer Is: Don't Quit!
"We have not stopped praying for you." Col 1:9 NIV
Kieng grew up under the Khmer Rouge 'killing fields' regime in Cambodia. As a young girl she was made to work in the rice fields from dawn to dusk with little food; just two tablespoons of rice in broth. Her eldest brother disappeared never to be seen again. Her mother died of starvation. Amid the hardships her young mind longed for truth. Who made us? Where did the animals and the mango trees come from?
Kieng ended up in a refugee camp in Thailand where she heard about Jesus and got answers to her questions. She soon became a follower of Christ. In time she moved to the USA and eventually married future GRN worker Roland. Along the way she found that she had a Christian grandmother living in China who had prayed for her for twenty years! Suddenly her search for answers about life made sense. Someone had been praying for her!
God has made our prayers indispensable for the outworking of His will here on earth. This is especially true when we are concerned for someone's salvation. Prayer plays an essential role. When people come to Christ, it often seems that someone somewhere was praying for them and that someone was persistent in prayer.
There are times when we are asked to pray for someone's salvation, and our prayer commitment may be for a short season. But there are times when God burdens us to pray for the salvation of a family member, friend, or people group and we know we are meant to be in this for the long haul.
I heard recently that the key to answered prayer is don't quit! How often do we give up praying for someone or something and not receive the reward of our waiting? As we look for God to answer, we should not lose heart. Hold on. Keep on praying even without seeing any visible results. While we are praying God is at work!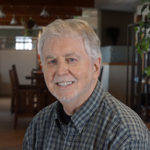 Colin Stott
GRN Global Prayer Coordinator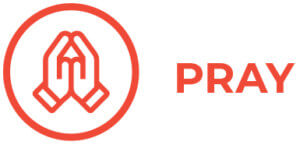 read colin's previous blogs: